Bringing your newborn home is one of the most exciting experiences you will ever have. Though at the same time it can be somewhat scary especially if you are becoming a parent for the very first time. In the initial weeks of childbirth, your baby is relatively calm since they are coping with the new environment. After a few weeks, things will get a little messy and demanding. Your child will perhaps cry for hours or you may need to do a great deal of struggle to soothe the baby. In addition to the crying spells, if you observe their slightly swollen tummies, cold feet, or facial flushing lasting up to more than three hours, you probably have a colic baby. Don't worry! Read on to better understand what you should know to efficiently deal with the little one.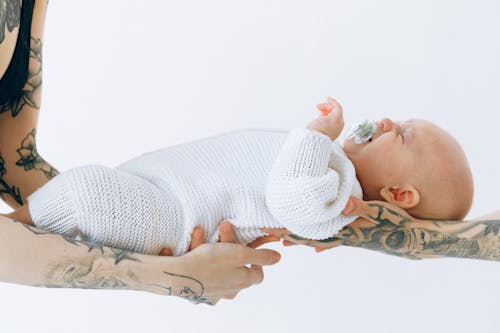 Monitor Your Diet
Being a breastfeeding mom, you should be clear about the fact that what you eat will influence your child. Watch out for foods such as caffeine and dairy. Also, you should be careful when consuming vegetables since beans, cabbage and certain vegies are not recommended. These specific food items trouble your child tummy making them feeling uncomfortable or bloated. At times, it can be very much painful. Also, you should consult the doctor for the best advice on food intake.
What About Formulas?
If your baby is consuming formula milk and you are finding them crying and fussing more often, it might be because of the formula. Some formulas come with whey protein that can be challenging for the newborn's system to digest. You should immediately consult the pediatrician and discuss the entire situation. They are more likely to recommend you another formula. Carefully notice the results.
Avoid Overfeed
Babies often stop eating as soon as their tummy is full. On the other hand, some gradually develop a brain-tummy connection. In this phase, they take feed relatively longer which eventually makes them uncomfortable. You should track the duration for each feed and try to feed for different intervals to better understand whether overfeeding is the real culprit.
Stimulation
It is believed that stimulation significantly helps in easing the symptoms of colic. Sometimes, the noise of a fan or dryer can calm down the crying baby. Though rhythmic sounds work best along with recurring movements such as swinging or walking. Some people even recommend swaddling the child in a soft blanket that can help them to soothe.
Also Read: How to Relax a Crying Baby – Baby Care Tips
The reasons for colic infants are still in the research phase, yet some professionals suggest that they could be possible an inherited trait. It's always better to be aware of your child's routine and crying pattern. If you assume your baby has developed colic, it is best to consult a pediatrician and rule out any possibility regarding the child's health concern.